News
5 June 2015

Sir Bradley Wiggins' hour record may be hindered, says Rob Hayles

Rob Hayles believes there is no doubt Sir Bradley Wiggins will break the UCI Hour Record on Sunday but fears his former team-mate's distance may be restricted by the conditions.

Wiggins is aiming to eclipse Alex Dowsett's current record of 52.937km and has set a target of 55.250km, which equates to 221 laps of the Lee Valley VeloPark's 250m track.

He may also try to push on towards Chris Boardman's 1996 effort of 56.375km, which Wiggins still acknowledges despite the fact it is no longer recognised officially due to rule changes.
However, the longest hour record attempts are dependent on low air pressure and with a high-pressure front due to arrive in London this weekend, Wiggins looks set to be hindered.
Hayles, who won two Olympic medals alongside Wiggins in 2004 and will be one of Sky Sports' expert pundits in an exclusively live broadcast of Sunday's attempt, said: "The main thing with this record is conditions.
"There is no doubt in anyone's mind that Brad is going to renew the record and better what Alex did a few weeks ago.
"The main thing is by how much, and that will depend more on conditions than Brad. If he had gone last weekend he would have been laughing, but coming up this weekend we have got this high-pressure system coming over, and that can play quite a big part.
"He has set the 55.250km mark, which I have no doubt that he could under the right conditions, but this weekend, I'm not so sure."
Despite the conditions, Hayles is confident Wiggins will set a record that his current peers will find hard to break.
Former multiple world time-trial champions Fabian Cancellara and Tony Martin have both been tipped to make an attempt, but Hayles does not envisage them performing better than Wiggins.
"Brad should and probably will put it up there probably for quite a while to come," he added. "There has been talk of Cancellara, but with all due respect to Fabian, he is now past his best and he has had very limited time on the track.
"Tony Martin is the same. Physically he is probably quite capable of doing it if it was in a straight line, but put it on a track and there is nobody better suited than Bradley Wiggins for that job."
Wiggins has won four Olympic gold medals, seven world titles and became the first British winner of the Tour de France in a pioneering career, but Hayles believes the hour record would rank among his best achievements.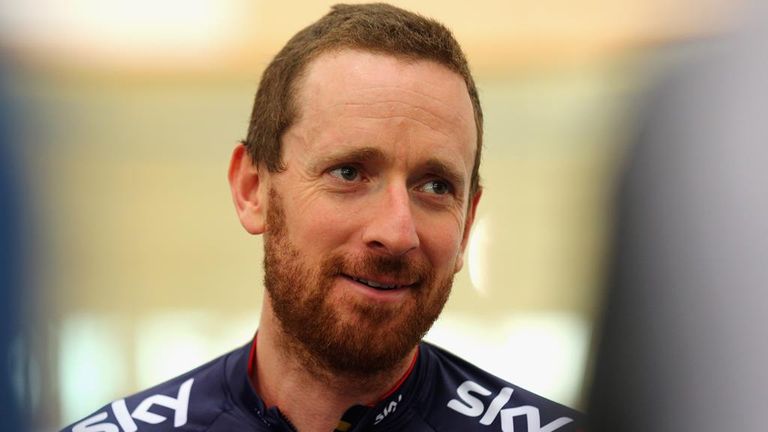 "This is huge for him," he added. "This is an iconic feat and something that, when you do look down the history books, it has been held by all the big names. It has been your usual suspects: your [Jacques] Anquetils, your [Eddy] Merckxs, your [Francesco] Mosers, Boardman.
"Had he not gone for it, it would have been one of those things where he would have been kicking himself."
Source: http://www1.skysports.com/cycling/news/21686/9874699/sir-bradley-wiggins-hour-record-ambitions-may-be-thwarted-says-rob-hayles